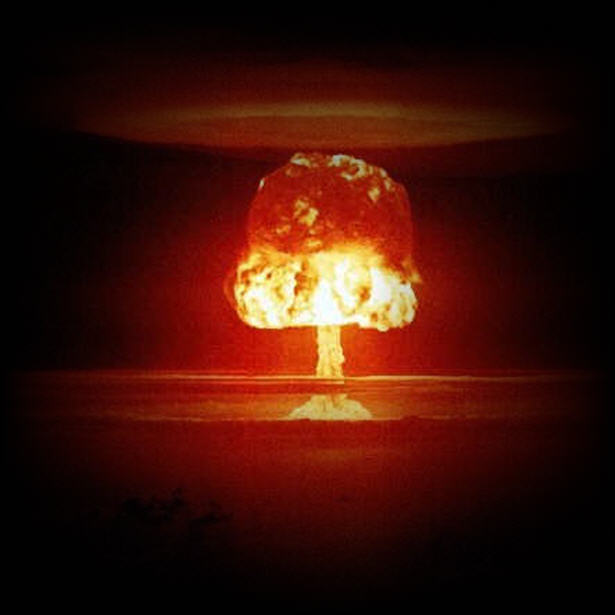 Image courtesy... where else? Doomsday Dot Com

The probability that the U.S. will be hit with a weapons of mass destruction attack at some point is 100 percent, Dr. Vahid Majidi, the FBI's assistant director in charge of the FBI's Weapons of Mass Destruction Directorate, tells Newsmax:


Such an attack could be launched by foreign terrorists, lone wolves who are terrorists, or even by criminal elements, Majidi says. It would most likely employ chemical, biological, or radiological weapons rather than a nuclear device.

zawahiri,weapons,mass,destruction,fbi,kessler,wmd,chemical,biological,dirty,bomb,nuclearAs it is, Majidi says, American intelligence picks up hundreds of reports each year of foreign terrorists obtaining WMD. When American forces invaded Afghanistan, they found that al-Qaida was working on what Majidi calls a "nascent" weapons of mass destruction effort involving chemical and biological weapons.

In every other case so far, the reports of foreign terrorists obtaining WMD have turned out to be unfounded. However, Majidi's directorate within the FBI investigates more than a dozen cases in the U.S. each year where there was intent to use WMD.

Those familiar with the recently video-gone-viral know that WMDs are already here, it's just a matter of where & when:
We don't live in San Diego anymore but that doesn't make me feel any safer. San Diego, after all, is just a jumping off point for any terrorist with a weapon. It's growing increasingly difficult to watch the news and see the orchestrated chaos and riots worldwide. They're occurring everywhere from Wisconsin to Yemen to Egypt to Bahrain to Tunisia and beyond. Those who like to be prepared Just In Case are buying silver, storing food and water and networking with friends on how to stay in touch in case such a thing hits our country on any kind of mass scale.
In the meantime I've been chasing the kids around the house with my camera capturing them in the not-screaming/crying/whining modes. Is it too early to print up some
Photo Christmas Cards
?